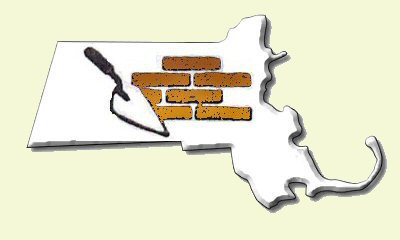 Bay State
Brick & Stonework
800-675-3940
Masonry Restoration Contractors
This job called for rebuilding a huge stone chimney on a
stately Victorian house. These stones were more like boulders.
Too heavy to cart down to the ground. Too nice to replace.
We did all our work on the peak. We removed the stone,
cleaned off all the old mortar and reset the original stone.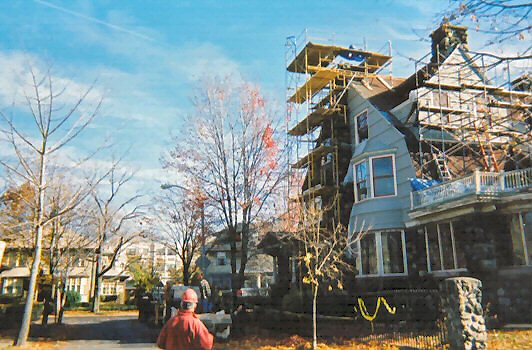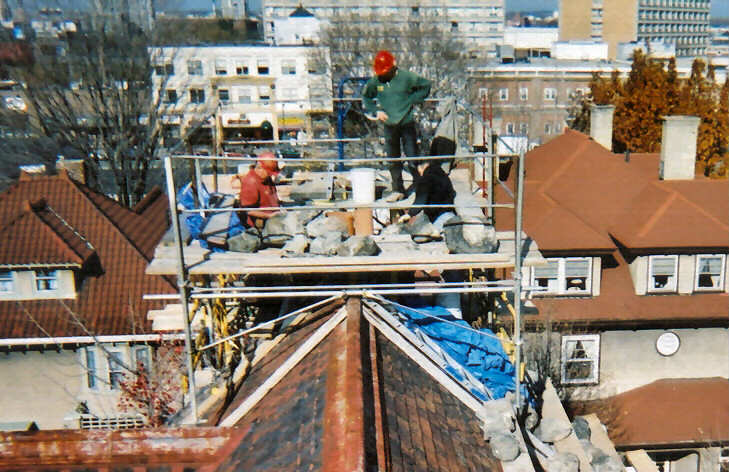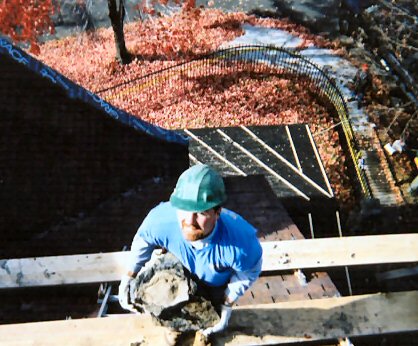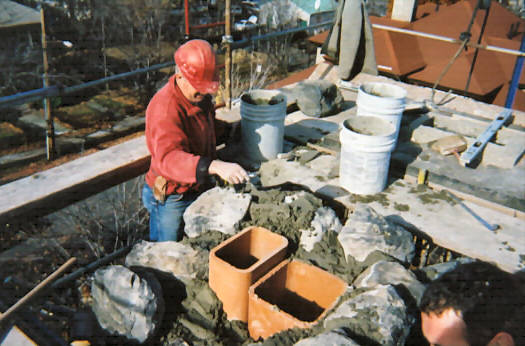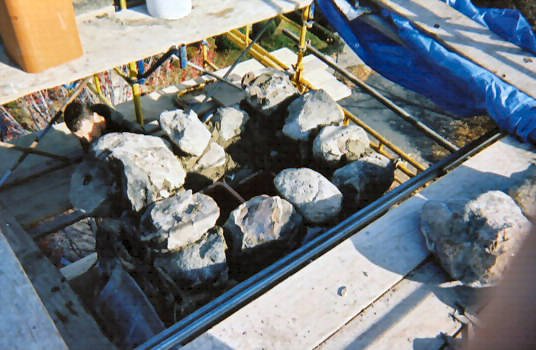 More Chimneys
Copyright © 2004 baystatebrick.com
All rights reserved.