The chimney in this farmhouse was in danger of collapsing and crashing through the ceilings.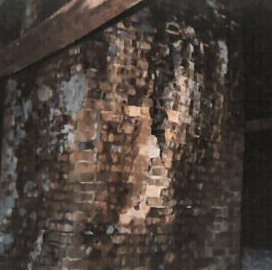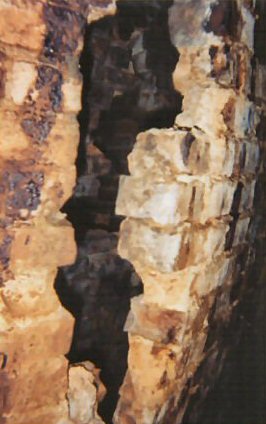 Here's a close up of that bulge and break.
We improvised a plastic wrap to hold the bulging area together while we dismantled it brick by brick.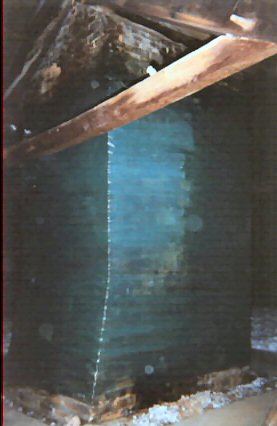 Note the Chimney Swift protecting her nest with eggs which we safely removed.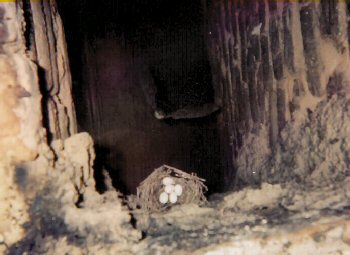 We proceeded to dismantle from the top down.